Materials Kit for Knitting with Beads workshop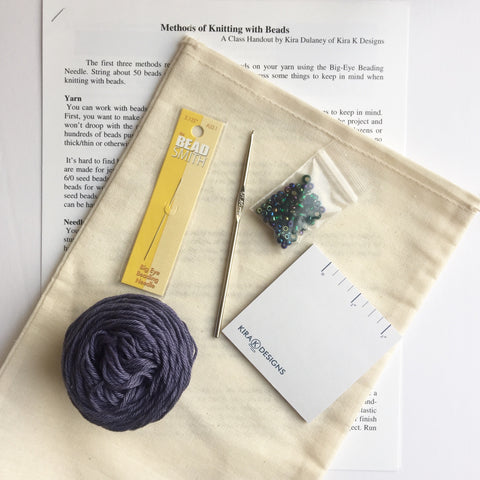 Materials kit for the Knitting with Beads Workshop includes cotton yarn, beads in two sizes, beading needle, steel crochet hook, drawstring bag, sticky notes, and class handout. Shipping cost within the United States is included.
Orders ship within two business days via first class mail.