Combination Needle Gauge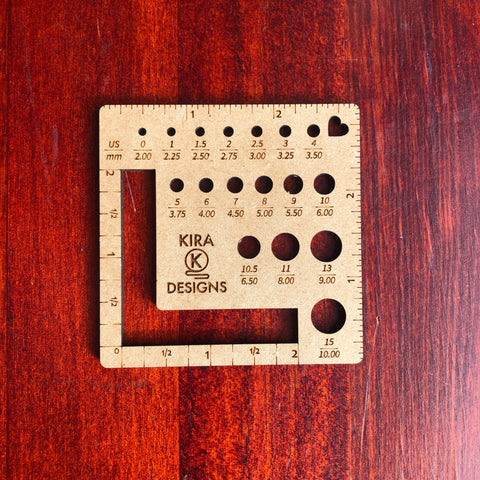 Two tools in one, this combination needle gauge sizes knitting needles from US 0-15 (2-10mm) and has a window for measuring gauge.
Gauge is so important for knitting and crochet, and having the right tool makes it easier to be confident you're measuring correctly. Count the stitches in this 2" window, making sure you look for half stitches or quarter stitches at the edges, then divide by 2 for the stitches per inch, or multiply by 2 for stitches in 4". Weavers can use this to check their picks per inch, too!
Made in the USA from recycled wood, with a cute heart cutout that you can use to attach it to your project bag or notions pouch.
---
More from this collection